SHRUB AND TREE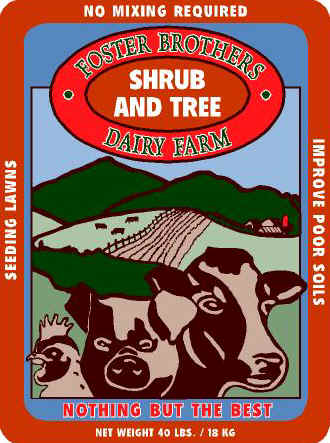 Trees, shrubs, and perennials are a long-term investment in a property. Your customers want to be sure to give their investment the very best start possible, and Foster Brothers Dairy Farm Shrub and Tree Mix is the recommended soil. After the initial planting, Foster Brothers Shrub and Tree Mix, as part of an annual feeding program will help to maintain thriving growth.
Ingredients:

Compost
Sphagnum Peat Moss
Sand

Applications:

Garden Beds
Mulching Trees and Shrubs
Top Dressing Lawns
Improving Poor Soils

Available Bag Sizes:
1 cf
To request more information or to place an order, click here.
To select another Foster Brothers Dairy Farm product, click here.